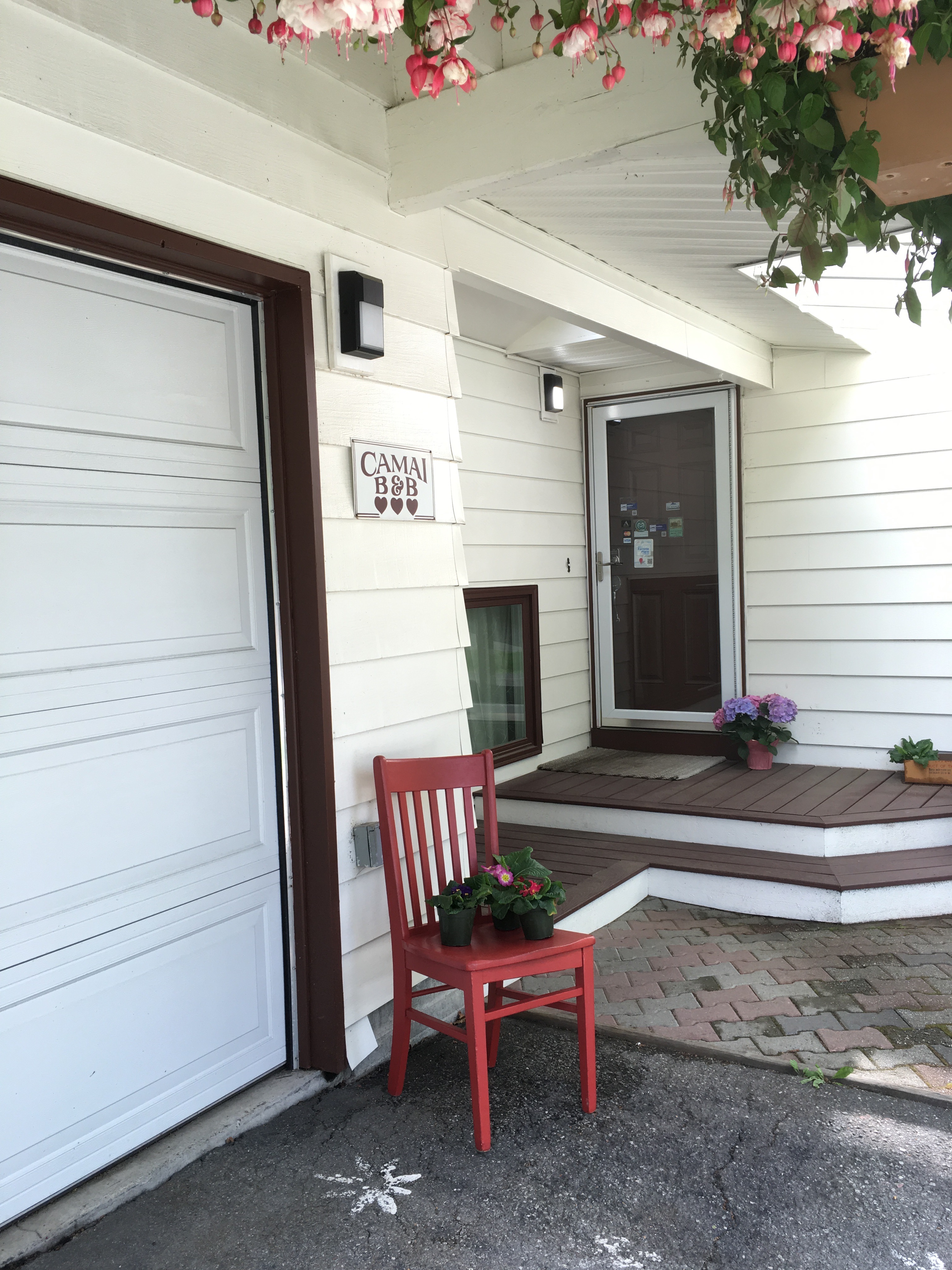 I, The Red Chair, arrived at Camai Bed and Breakfast for my second week visiting Anchorage in late May 2016. After a comfortable night's rest and entertaining Caroline's other guests, I went to some highly recommended places in Anchorage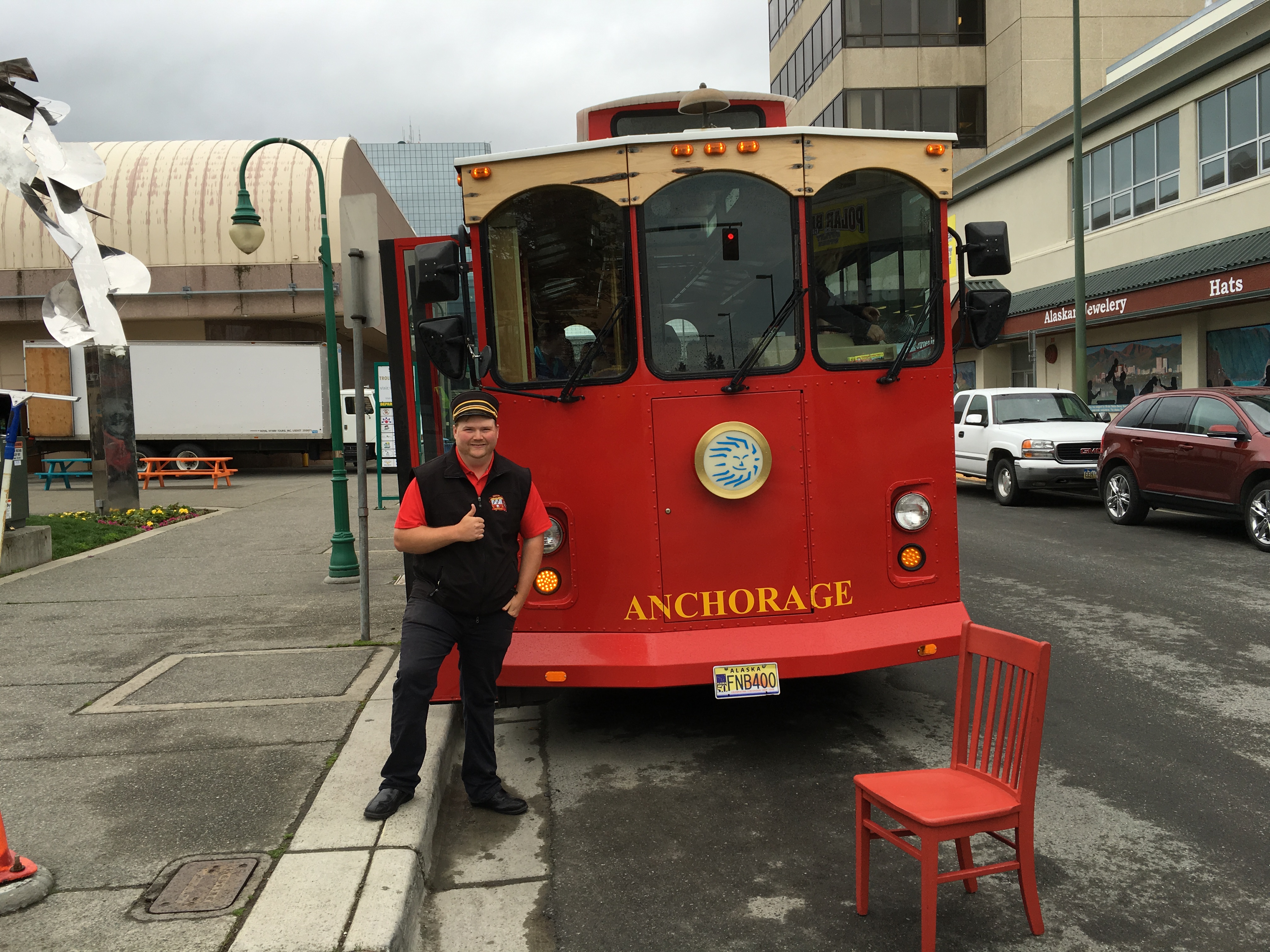 My first stop was at the Anchorage Trolley which is a one hour overview of Anchorage with a knowledgeable local driver/tour guide. My guide was Donna whose family goes back in Anchorage and the Matanuska Valley history. Donna was a teacher at same school as Caroline taught in Anchorage. They both retired about the same time. The Trolley drives by many of the main sights in Anchorage–the Anchorage Museum, Turnagain residential area, Earthquake Park , and much more. You can see me in front of the Trolley with Cyrus welcoming me. The trolley leaves hourly from Visitors' Log Cabin at 4th and F.
After the Trolley I went to the Anchorage Museum. A special display of "View from Here, Arctic at the Center of the World" is happening this summer. I stopped and had my picture taken in from of a large oil painting of Mt. McKinley (locals now call this mountain Denali.)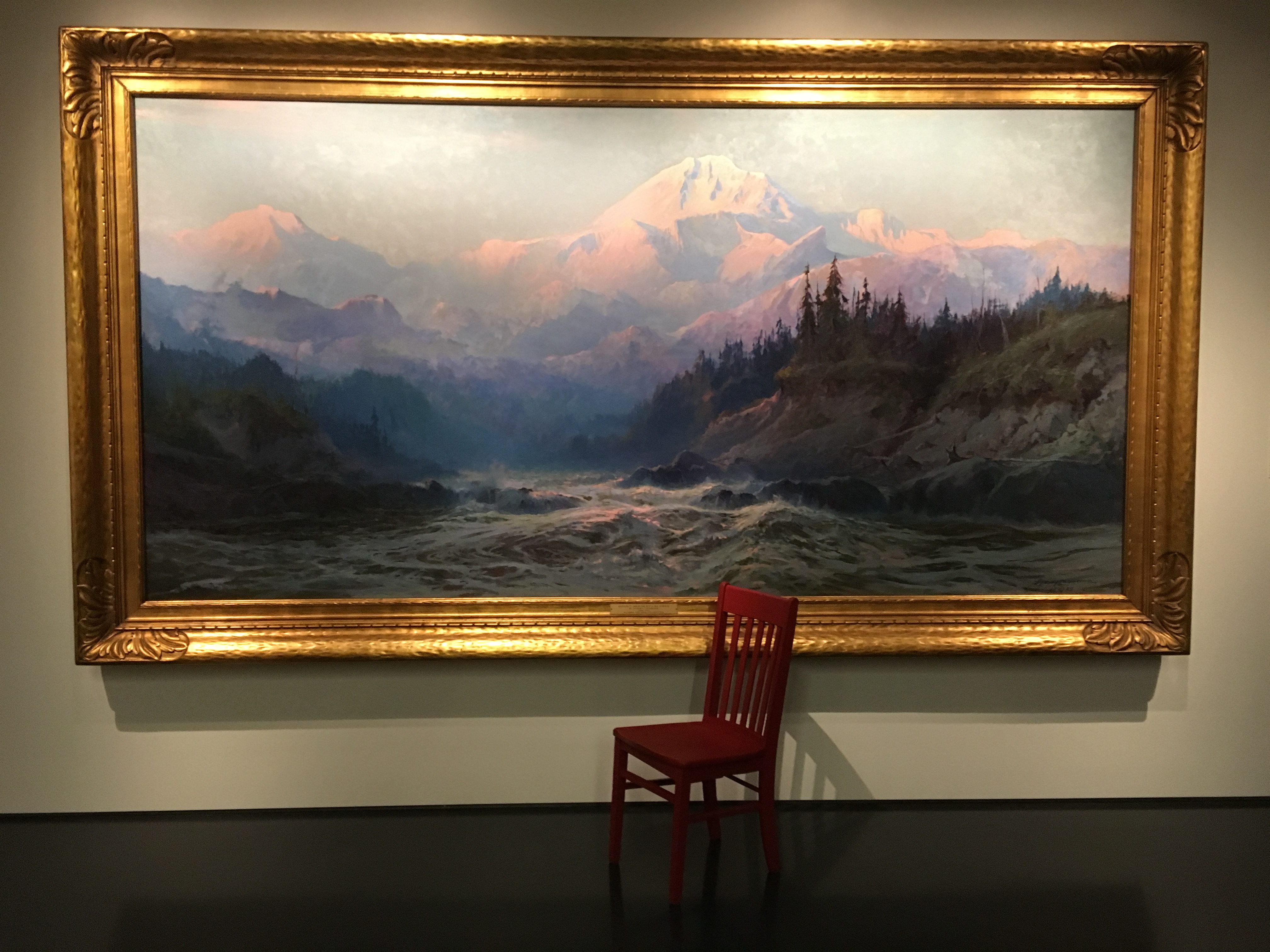 Painting was done by Sydney Laurence. He was an American born artist who lived in Britain before moving to Alaska in early 1900's.  He painted many landscapes in the early 1900's. His grave is here at the Anchorage cemetery.
We left the museum and drove around town looking at some of Anchorage's 1% for art instillations at public buildings. This muni program requires that 1% of the cost of new public buildings in Anchorage must be spent on a work of art for that building. The 1% for art Facebook page shows other art works.  I had another picture taken at the Alaska State Crime lab's art sculpture, "Fragmenta" which was done by Osman Akan.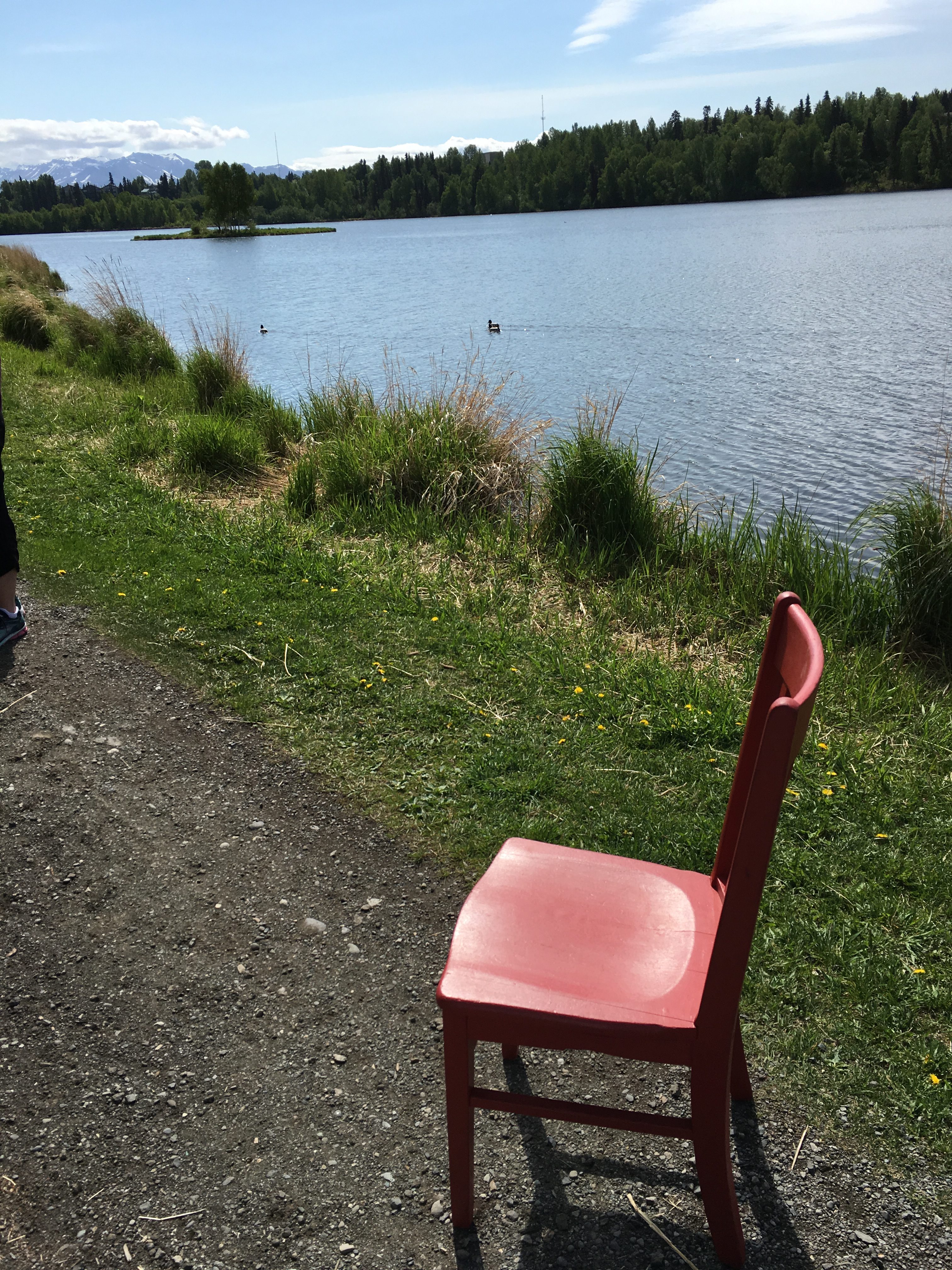 Next we went to Westchester Lagoon and the Tony Knowles Coastal Trail. What an active yet peaceful place this is. I enjoyed watching a new geese family and the bald eagle. On this sunny day many people were out walking and jogging on the trail. Some brought their dogs on leash.
Back in the car we went to return to the bed and breakfast; however, our walking was not over. Caroline took me to the Chester Creek Trail by walking downstream to access the nearby bridge and the paved multi use trail.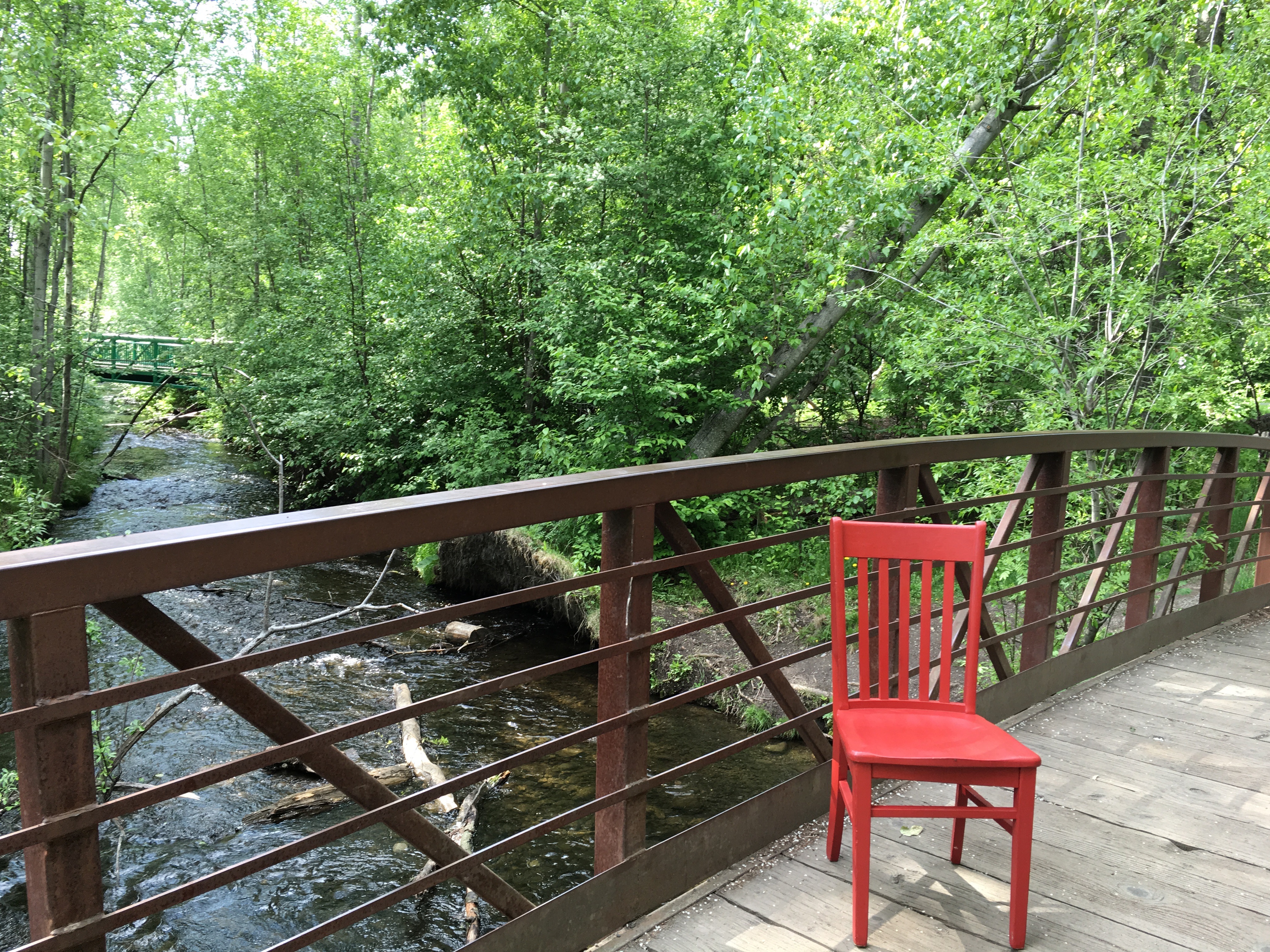 We returned the B&B where I sat in the garden to relax and enjoy.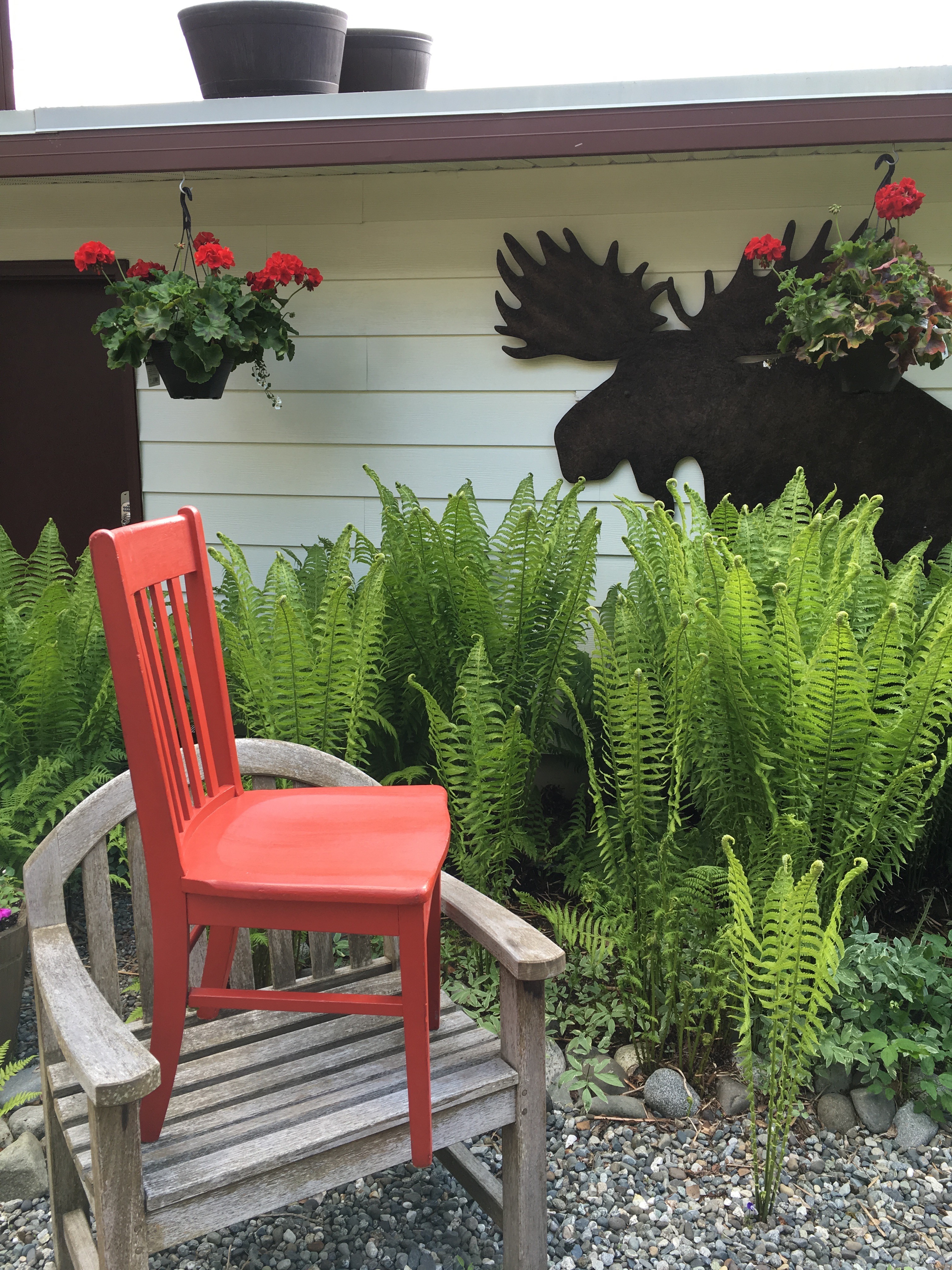 Later I inspected the hot tub but decided I would skip it since I did not bring the proper attire.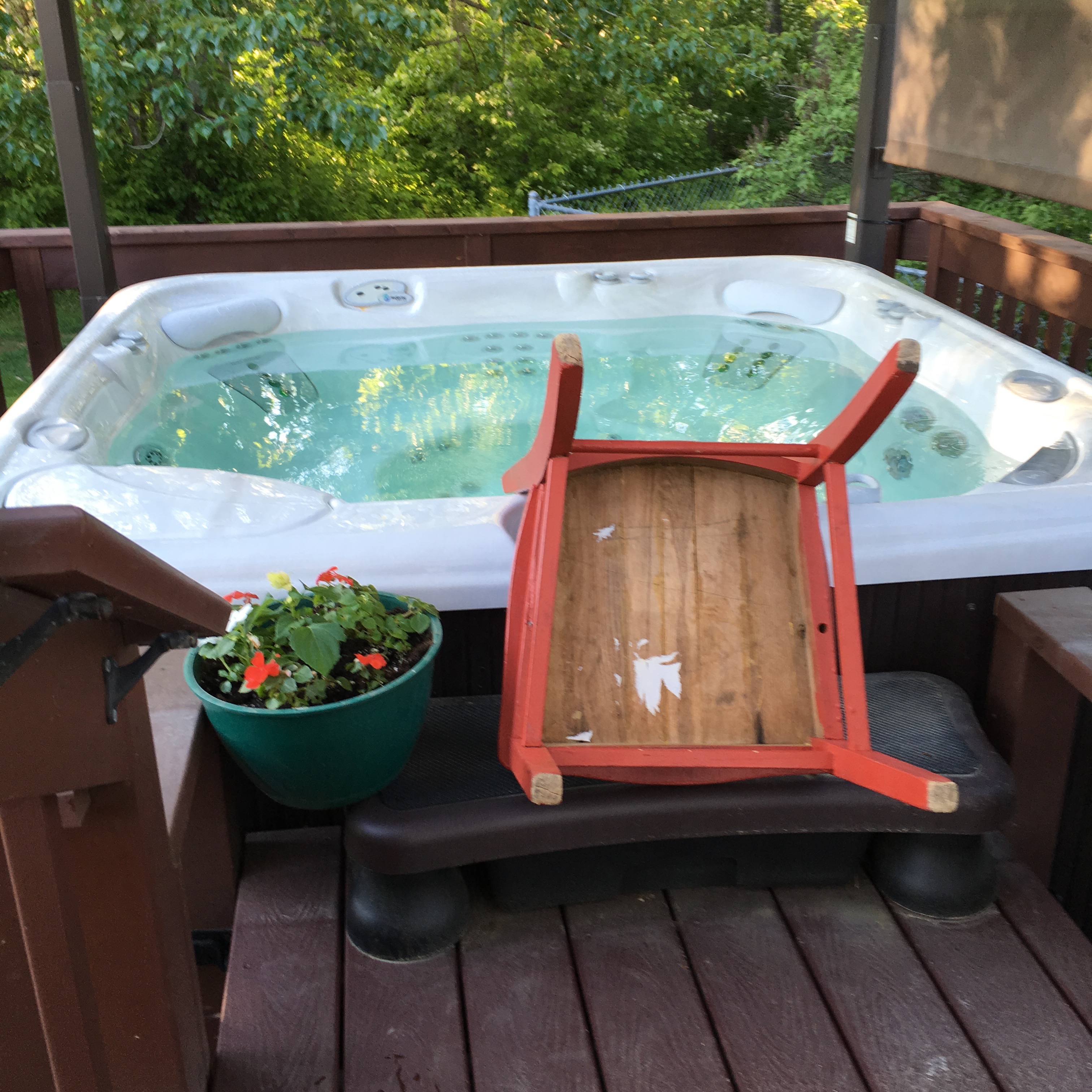 So ended my first day at Camai Bed and Breakfast.